New York City's best drag performers are teaming up with local animal advocacy charity organization, Rock & Rawhide, to bring attention to shelter and rescue animals. A series of photo shoots dubbed "Look What the Dog (& Cat!) Dragged In" will feature Drag Queens and Kings, in their glittery glory, with fluffy and scruffy friends who need loving and responsible homes.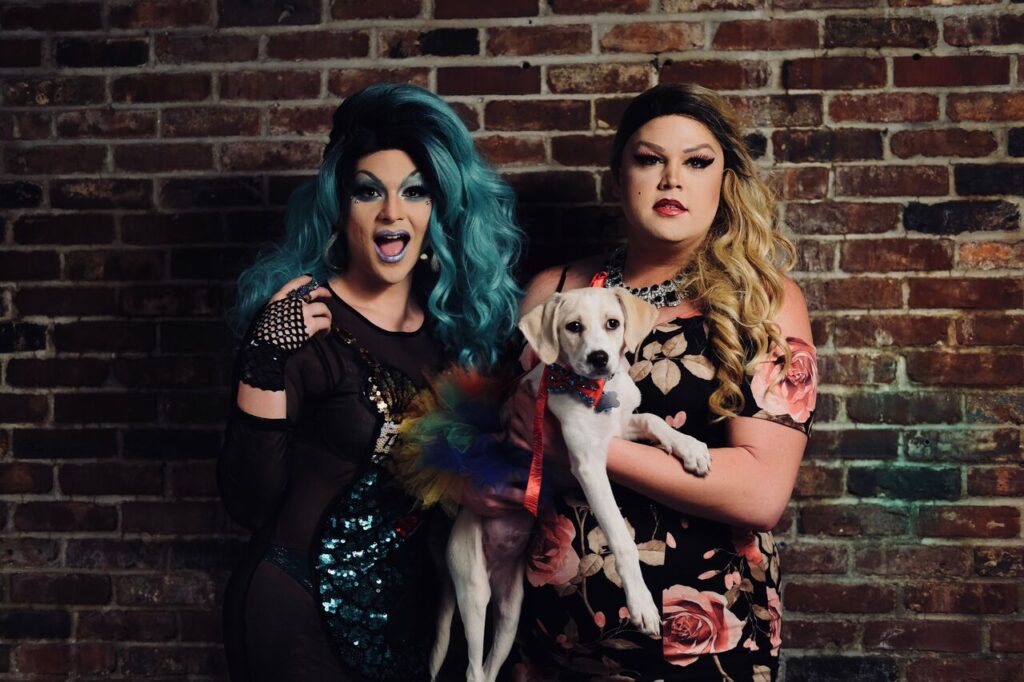 Rock & Rawhide, whose mission is to increase adoptions and quality of life of shelter animals through distraction therapy (toys, treats, blankets, and more), believes that often a different, more exciting image of a shelter animal can make all the difference. With tens of thousands of pets hoping to catch the eye of a potential adopter on social media and in online adoption forums, standing out can be difficult amongst a sea of similarly adorable faces.
"It just made sense to team up with our LGBTQ friends. Not just because drag performers look utterly fabulous and fun which makes for a great photo, but because they too have issues with society pre-judging them." said Rock & Rawhide co-Founder, Kylie Edmond. "Both homeless pets and the LGBTQ community have high statistics of abuse, fear, preconceptions and misunderstanding. The LGBTQ community is one of the most loving and giving communities we know, it was a perfect match."
Each month, a Drag Performer will join Rock & Rawhide at a selected shelter or rescue, for a photo shoot with the hardest to place pets, in an effort to get them some well-needed attention. The photos will be shared on social media and various websites. The first shoot, on Thursday, March 8, will take place at NYC-based shelter Bideawee, starring Drag Queen Bella Noche and the many animals available for adoption, photographed by Jessie James (also a Drag Queen).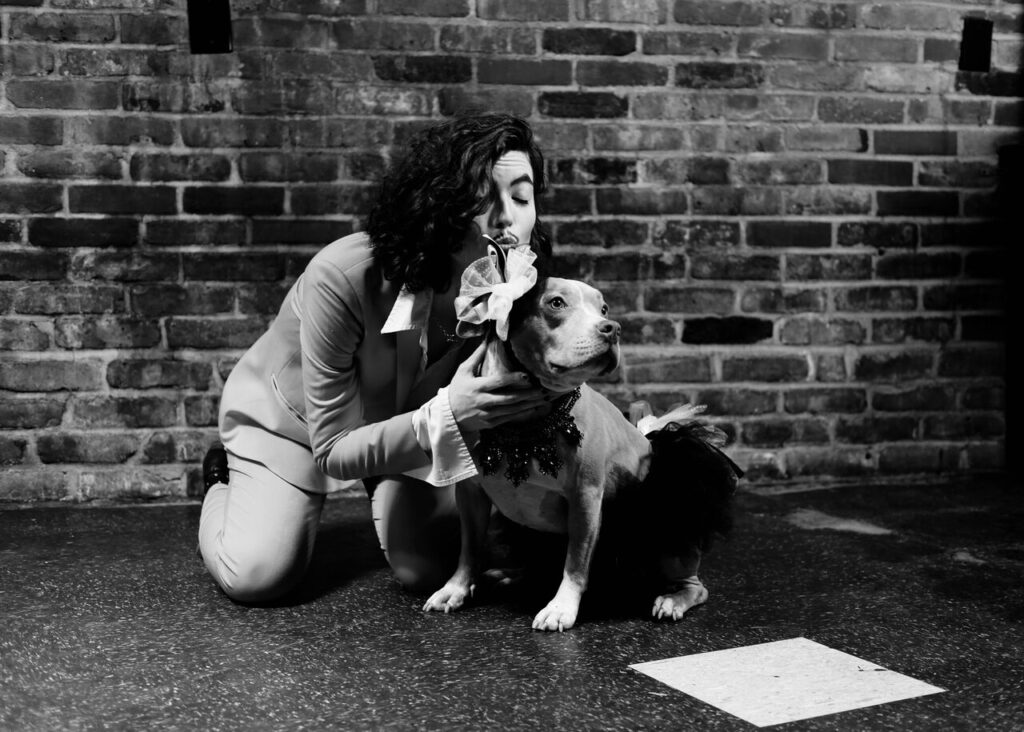 To kick off the series, a team of NYC's best drag performers, curated by Kaleidoscope Collaborations, created a show held at RockBar which included hostess Witti Repartee, Bella Noche, Celah Doore, Cherry Poppins, Ellia J. Garlands, Jessie James, Maxxx Pleasur and Scarlette Fiore, and adorable homeless pets from Adopt-A-Dog, Animal Lighthouse Rescue, Husky House and LuvFarm Rescue. To learn more about this fabulous photographic series, and future performances, visit www.rockandrawhide.org
About ROCK & RAWHIDE
Rock & Rawhide's mission is to increase the level of adoptions and quality of life for dogs and cats in shelters and rescues.  We achieve this by providing distraction therapy and noise/stress reduction through the donations of toys, tough chew items, Kongs, Nylabones, bones, rawhides, blankets and more. If a dog is chewing, it's not barking! If a cat is playing, it's not meowing! Less noise = less stress. In turn, dogs and cats can pass their evaluations at shelters, and show more of their personality, making them more adoptable.  With each delivery of donations, we promote the shelter, or rescue, and their respective population to get the word out on their amazing animals! We also work with shelters and rescues to help them increase their community outreach programming so that they can promote their populations to more people.
We collect items through regular donations, music gigs, visual art shows, culinary events, DJ events, drop box programs, and more.