We all love our dogs, and we all love to get away, but sometimes its a challenge to find cool places to stay that will also accommodate our furry family member. That is, of course, until now, Glamping with Pets  has changed all that.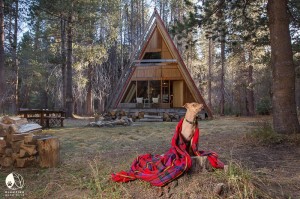 The one-stop-shop for all things related to traveling with pets, these guys are also the world's number one booking site for pet-friendly vacation rentals, but with a fantastic twist. Just look at the name: Glamping with Pets. "What is glamping?", you may ask, curiously. Well, if you combine the words (and concepts) of glamour and camping, you get glamping; a unique way of immersing yourself into a natural landscape full of beauty, without forgetting the comforts of home. You can choose from
Exploring nature in style and comfort with the whole family can make getting away that much sweeter. Glamping with Pets fills the need by providing details and pictures of places that are all dog-friendly so no need to sort through tedious details and symbols to see if your dog will be accepted at a property.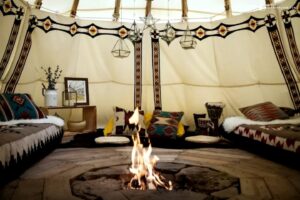 There are plenty of luxury, pet-friendly glamping sites across New York, ranging from bell tents with running water and electricity to tipis, yurts, and vintage campervans, all with extra room for canine companions and even feline friends.