Best in Shows, a star-studded cabaret evening benefitting  the Humane Society of New York, will feature performances by Broadway stars on Sunday, October 23 , 2016 at 7 pm at Feinstein's/ 54 Below. Tom Viola, Executive Director of Broadway Cares/Equity Fights Aids, will be awarded the Humane Society of New York's Sandy Fund Award, in recognition of his deep concern and support of the needs of rescued animals. The Award will be presented by Tony Award-winning actress and animal rights champion Bernadette Peters.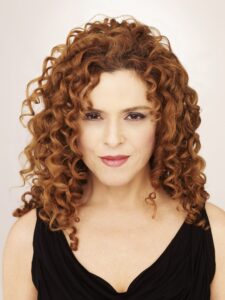 The third annual Best in Shows will be presented by Dorothy and Bill Berloni with music direction by Seth Rudetsky, who will also host the star-studded show featuring Broadway's brightest performers, joined by surprise two and four legged guests.  (To be announced).
The cabaret show will begin at 7:00 pm.  There will be a post-performance reception with cast members for premium ticket buyers.
Previous benefits featured performances by Robert Fairchild, Sutton Foster, Andrea McArdle, Orfeh, Jarrod Spector, Tituss Burgess, Laura Osnes, Christian Borle, and many more.
Tom Viola is the Executive Director of Broadway Cares/Equity Fights AIDS (BC/EFA), one of the nation's leading industry-based not-for-profit AIDS fundraising and grant-making organizations.  Since its founding in 1988, BC/EFA has raised over $285 million for essential services for people living with HIV/AIDS and other critical health issues nationwide.  In 2010, Viola was awarded the Tony Honor "in recognition of the leadership, advocacy and creativity with which he has mobilized the theatre community's response to AIDS and other critical health issues as executive director of Broadway Cares/Equity Fights AIDS. Tom is the proud Dad of two rescue dogs:  Gracie, a 3-year old Pomeranian/terrier mix and Sophie, a 5-year old hound mutt.
Seth Rudetsky spent many years on Broadway as a pianist and conductor as well as two years as a comedy writer on "The Rosie O'Donnell Show" (three Emmy nominations).  He is now the afternoon deejay on the Sirius XM Broadway channel as well as the host of "Seth Speaks" on Sirius XM's Entertainment Weekly Channel.  He's performed his show, Deconstructing Broadway in London, Boston (Irne award) and L.A. (with Barbra Streisand in the audience!). He co-wrote and co-starred in Disaster! on Broadway (New York Times Critic's Pick), which was just licensed by Music Theater International.  He's written Seth's Broadway Diary Volume 1 and 2 (Dress Circle publishing) and has also authored two young adult novels; "My Awesome/Awful Popularity Plan" and "The Rise and Fall of a Theater Geek" (Random House). He has a rescue kitty from City Vet and two rescue doggies from Animal Care Center. He and his husband produced the "What the World Needs Now Is Love" recording with Broadway Records featuring amazing singers like Idina Menzel, Audra MacDonald, Gloria Estefan and so many more to help the victims and families of the Orlando shooting. Watch Seth's deconstructing videos on www.http://sethrudetsky.com
Tony Honoree animal trainer Bill Berloni's rescued animals have starred in many of Broadway, television and Hollywood's biggest shows and movies, starting with the original Sandy in Annie in 1977, to the newest Toto on NBC's "The Wiz Live." Bill and Dorothy Berloni met over twenty years ago and have been rescuing and training animals ever since. Their new musical Because Of Winn Dixiewill have its pre- Broadway run at the Alabama Shakespeare Festival in January 2017.  It is the first theater piece to showcase the human/animal bond using a real rescue dog as the star.  The Berloni animals (who are all rescued), their family and the Humane Society of New York have been showcased in the reality series "From Wags to Riches with Bill Berloni" on the Discovery Family Channel. Bill and Dorothy focus their efforts on helping the Humane Society of New York, where Bill is Director of Animal Behavior and Training. Once again, they are bringing their two worlds together – the Humane Society of New York and Broadway – to help raise money for animals in need and recognize people who champion animal welfare.
The Humane Society of New York has been a presence in New York City for over 100 years, caring for animals in need when illness, injury or homelessness strikes. Founded In 1904 to protect the city's horses against abuse, the Society soon expanded to include a free medical clinic and adoption center for cats and dogs. Today the Humane Society of New York's hospital and Vladimir Horowitz and Wanda Toscanini Horowitz Adoption Center help more than 38,000 animals annually.
Best in Shows will be held on Sunday, October 23 at Feinstein's/54 Below, 254 West 54th Street (between Broadway and 8th Avenue).  Doors open at 6 pm; the show begins at 7 pm. All tickets include an open bar and hors d'oeuvres. Tickets are $150; Premium Seating tickets are $250 and also include a champagne reception with performers after the show. All tickets are available online at www.54below.com.