Lots of New York restaurants are "dog-friendly", but Fetch Bar and Grill on the Upper East Side is more like what you would call "dog-loving".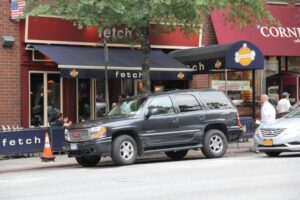 When Chef Adam Powers opened the eatery he made a commitment to not only welcome dogs on patio but also to use his establishment to help his customers remember that shelter dogs can make great pets.
At Fetch, the walls are adorned with images of customer's pets.  There are hundreds of smiling pups lovingly preserved in frames and hung Victorian style throughout the restaurant.  One wall is dedicated to adoptable animals from Animal Haven and from the ASPCA, which by the way is right around corner.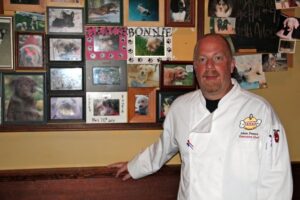 But, let's talk about the food.  The menu has lots of veg options, vegetable wraps, basil and goat cheese omellette as well as traditional pub type food.
Everything is fresh, fresh, fresh. We tried the Nicoise salad with incredible dressing and a Philly Cheese Steak that would make a Flyer's fan proud.  Chef Powers graduated first in his class from NYC's Restaurant School, and did a turn at The Rainbow Room before opening Fetch.  So although the ambiance might feel very neighborhoodish the food feels lighter and is more artfully presented.  Thoughtfully, there is also a kid's menu with healthy options that are reasonably priced.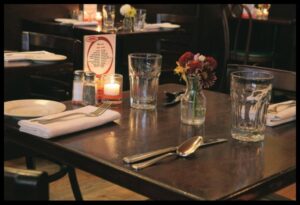 Fetch Bar and Grill is located at 1649 Third Avenue between 92nd and 93rd.  Phone:  212-289-2700;
Want to see what the yelp is on Fetch?  Click here