Taking pictures can be a challenge.  Just when they strike the most amazing pose – you realize that:
a) your camera battery is dead
b) they are laying down on yesterday's blue jeans
c) your mother in law's legs are in the background
So we suggest organizing a mini-photo shoot once a month or so, just for fun.  Here are a couple of tips to make sure you get the best shot.  Choose a place in your home where the lighting is perfect.  You don't need your pet to practice, you can practice on an object, like a throw pillow or even a vase.  Notice how the light from the window changes from morning to afternoon.  Get a backdrop.  No not a fancy professional photographer's set up, a blanket or quilt will do.  White is awesome (unless your pet is also while, then go for a color).    Check out Goodwill or other thrift shops for something that is gently used.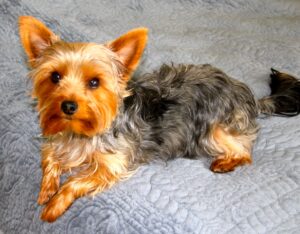 Finally, you are going to send something to get your dog's attention to capture an awesome expression.  We found just the ticket and its a free iPhone app.  It's called Dog Sounds.   There's an electronic squeeky sound, a wolf howl and chipmonk chatter.  For sure one of these will evoke the alluring head tilt from your pup for the perfect portrait.