InstaVet launched New York's first on-demand pet care concierge, bringing world-class veterinarians directly to your doorstep. The new startup replaces inefficient, stressful trips to veterinary clinics with high quality care in the comfort of a home or workplace. InstaVet also debuted the world's first 24-hour urgent pet transport system, Pet 911. Pet parents can instantly book an InstaVet or Pet 911 day or night by texting or calling 917-297-9959, or by visiting InstaVet.com.
The company's vet partners offer a range of services, including comprehensive exams, diagnostics if needed, and follow-up consultations to help pets stay healthy and active. The Pet 911 service dispatches a licensed veterinary technician to transport a sick or injured pet to a local animal hospital.
"We live in a world where you can get taxis or takeout on demand," said Elijah Kliger, InstaVet Founder and CEO. "Why not offer the pets we love that same level of convenience? Now, we can finally treat our pets the way we treat ourselves."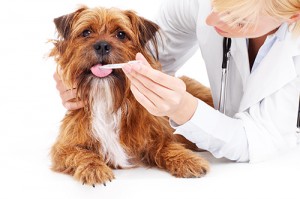 "I'm always thrilled to serve patients through InstaVet," said Dr. Cindy Bressler, one of the company's veterinarian partners. "The service is easy to use and makes every appointment more pleasant for me and my clients."
"The time is ripe to revolutionize pet care," said Kliger. "Our vision is to offer every kind of service a pet could want, wherever and whenever they need it." The company plans to release a mobile app later this spring, allowing users to request rides from pet-friendly drivers with comfort carriers to transport pets to and from grooming, training, or boarding facilities, with or without the owner in tow.
Residents of Manhattan, Brooklyn and Queens can book an InstaVet or Pet 911 by calling or texting 917-297-9959, or by visiting InstaVet.com. Residential building managers, veterinarians and other pet service providers interested in partnering with InstaVet are invited to contact the company at partners(at)instavet(dot)com.
About InstaVet
InstaVet delivers world-class pet care on demand. With at-home veterinary care, the world's first Pet 911 service, pet-friendly transportation and more, InstaVet makes life pawsome for pets and their parents. More details are available at InstaVet.com and on YouTube.