The Good Human Project teams up with Dinner Lab, an underground pop-up supper club, to bring an exciting evening of culinary arts and music to benefit the Lily Fund.
The event will be held from 7:30 to 10:30 pm, March 14th at the Union Square Ballroom, which is located at 27 Union Square Ballroom West #500 (next to Danny Meyer's Union Square Café). The event is open to the public and tickets can be purchased here   A portion of the ticket proceeds will benefit The Good Human Project's animal welfare project, The Lily Fund.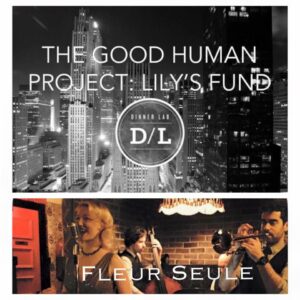 The event will feature Chefs Evelyn Garcia and Jacob Rosette and include a six-course meal with cocktail pairings and unlimited wine and beer. There will also be a live performance from Fleur Seule, an authentic 1940s jazz and swing band. The group has notably performed at The Rainbow Room, Tavern on the Green and more.
Dinner Lab is a social dining experiment that unites undiscovered chefs with adventurous diners who are looking for something different from the conventional restaurant experience. Their events bring together a group of interesting strangers around a common table to share cuisine crafted by up-and-coming chefs from all over the country.
"Dinner Lab is the next generation of the pop-up restaurant," The New Yorker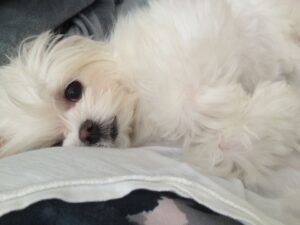 "The Lily Fund, the beneficiary of the night, is The Good Human Project's animal welfare fund whose mission is to find a cure for Granulomatous Meningoencephalitis (GME). GME is a devastating disease affecting the central nervous system of dogs. The fund was established in collaboration with Frankie's Friends, a non-profit foundation dedicated to finding cures and saving pets with life-threatening conditions and their corporate partner, BluePearl Veterinary Partners, a national specialty and emergency clinic for animals based in New York City. For more information on how to donate directly to the Lily Fund click here.
Event Details:
Union Square Ballroom, 27 Union Square Ballroom W #500 New York, NY 10003
Saturday, March 14th from 7:30pm to 10:30pm
Tickets must be purchased in advance by March 8th, here