Your adoptable dog of the week hails from Pibbles 'n More Animal Rescue- meet Banksy!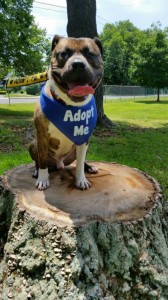 This handsome young man is amazing. He was saved on death row from NYACC in November of last year. Banksy is 5 years old weighs in at about 48 lbs.  He is quite the cuddle buddy and loves to be with his people. Banksy equally likes to do zoomies and help out with "landscaping" in the garden.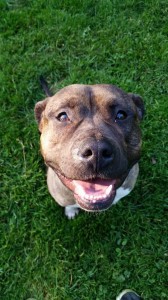 He enjoys nestling in warm sheets and towels from the dryer. With careful and slow introduction, he has integrated into the pack and has been very successful. Banksy has stolen the hearts of everyone with his gorgeous coloring and sincere eyes. He really is just a big sweetheart. Banksy is neutered and up to date on his routine shots.
If you have any questions, feel free to email his foster mom at [email protected]. For additional information about adoption, contact Pibbles 'n More Rescue email [email protected] or call (347) 613-2782.