Your adoptable dog of the week, NYC, is a special mix of cute. Check out Princess!
This lovely lady is always excited to greet and see new people. She's fantastic on the leash and quite a little love bug as she adores  hugs and kisses! She enjoys playing but is also an obedient girl. Princess listens well and knows some basic obedience commands including sit and leave it. This darling girl was rescued from NYACC after she ended up there as a victim of a house fire. She had a brief case of pneumonia but is now healthy, happy, and ready to go to her forever home.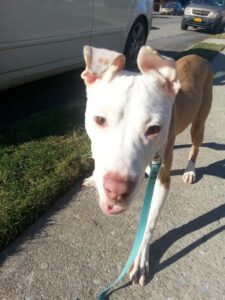 Now 8 months old, Princess is a trusting, gentle soul. Eager to please, she loves kids but prefers to live without cats. She can be picky about other dogs so a proper introduction can be scheduled if you have another canine companion. If you give this 38 pound Princess a little "baby talk", she may do a little jig for you!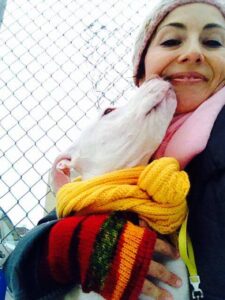 For more information about this lovely dog, contact Pibbles 'n More Animal Rescue by emailing [email protected] or visit www.pmarinc.org, where you can also find adoption applications.