Yesterdays warmer temperatures and sunshine were ideal for Zoey in Sir William's Dog Park.   Isn't this really why we love dogs?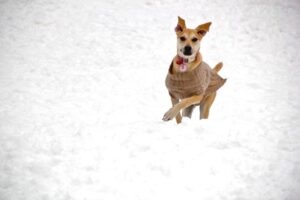 Zoey and her Mommies were full of fun and good humor even if Zoey really did not want to have her picture taken.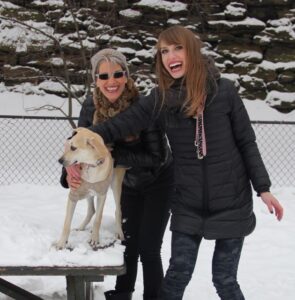 Sir William's Dog Park is ideal for active dogs.  Situated on a slope there is ample opportunity for running, jumping and rolling.  A smaller – but still large,  fenced area for dogs 20#'s  and under creates a safe place for small dogs.  You'll find this Park at 192nd and Broadway – Inside Fort Tryon Park.
What you should bring:
Water for you and your dog
Proper footwear
Poopbags
See you at Sir William's Dog Run!