2014 is almost here!   For many, the new year offers hope and a chance for a new beginning.  For this gorgeous pup, Mama it is especially true. She is our adoptable dog of the week.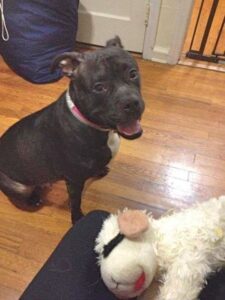 Just 3 years old and what a love she is! Her previous owners, like many, decided to move to a place where dogs were not allowed and ultimately surrendered her. Once you meet her, you'll be asking yourself how anyone could leave this sweet girl behind.
Mama gets along well with other dogs and loves to play fetch with her favorite rope toy. . She knows a few basic obedience commands and will drop her toy if you say "I don't want it."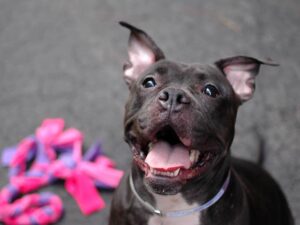 Her capacity to learn is virtually unlimited and just waiting to be tapped. Training is a great way to bond and who wouldn't want to bond with this baby?

Won't you stop by and meet her? Contact Pibbles 'n More Animal Rescue by emailing [email protected] or visit www.pmarinc.org, where you willalso find an adoption application.