As the first day of autumn approaches on Sunday, the ASPCA invites all current and potential pet parents to visit our Adoption Center and "Fall in Love" with a cat or dog who is looking for a home.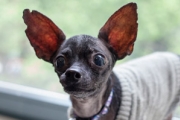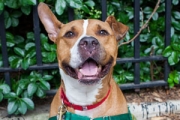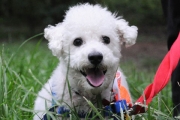 To celebrate the best time of year to bring home a new furry family member, special pricing discounts and giveaways will be offered during the first week of Fall to adopters who are ready to "leaf" their pet-less lives behind or give their current pet a new sibling! Here are the details of the event:
ASPCA's 'Fall in Love", sponsored by HALO Pet Foundation
Date: Sunday, September 22 – Sunday, September 29
Location: ASPCA Adoption Center, 424 E 92nd Street (between 1st and York Avenues) on the Upper East Side of Manhattan
Deal Details: All animals over the age of 8 months will have their adoption fees waived! This is a savings of up to $200 for dogs, and up to $75 for cats. Adopters will also receive free gifts from HALO Foundation including pet food samples, travel bowls and food-can lids (while supplies last). Every animal is spayed/neutered, up-to-date on vaccinations, and microchipped. In addition, all dogs will go home with a free ID tag, collar and leash and cats will leave with an ID tag, collar and cardboard carrier. Finally, adopters will receive a certificate for a free vet visit within 2 weeks of adoption at our ASPCA Animal Hospital. For all details, and to see the amazing animals available for adoption, the public can visit www.aspca.org/fallinlove to learn more.