Fourteen dogs sporting unique, one-of-a-kind outfits will take the runway when FIT hosts its third annual pet apparel fashion show, Fashion After Bark, on Wednesday, April 27, from 5 to 6:30 pm in the Katie Murphy Amphitheatre, Seventh Avenue at 27th Street.
The dogs will wear fashions created by designers enrolled in the Pet Product Design and Marketing Professional Development certificate program, offered by FIT's Center for Professional Studies (CPS). This is the third year that CPS has had dogs wear its fashions down the runway. This year, FIT is also partnering with Posh Pets Rescue to feature dogs in the show that will be up for adoption.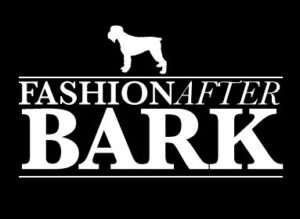 The pet apparel show is produced by FIT students majoring in Advertising and Marketing Communications (AMC).  Assistant professor Linda Finnerty is leading the project for the third consecutive year with assistance from her Special Events Marketing class.

Fashion After Bark is free and open to the public, but tickets are required.  They will be available on a first-come, first-served basis from April 11 until April 24 at FIT, northwest corner of 7th Avenue and 27th Street, Fred P. Pomerantz Art and Design Center (D Building), Room D130.  Non-participating dogs will not be admitted to the show, and flash photography is prohibited.
Special guests include Mario DiFante, executive director of Pet Fashion Week New York; Allie Rizzo, model; Alexa Winner and Lauren Rae Levy, stylists; Cleo Coco Lettry Vauban, socialite; Allie Rizzo, model; Eric West, actor; Stephen Mikhail, fashion designer; Angeli Kakade, singer; and Lenny Emery, DJ.
As of 2010, the total net worth of the U.S. Pet Industry was approximately $47.7 billion. Joan Volpe, managing coordinator of noncredit programs at FIT said, "The pet fashion apparel sector has proven to be a very successful, virtually recession-proof market. FIT's certificate program offers training in design and business skills to talented designers wishing to enter this industry. "
The Pet Product Design and Marketing Professional Development certificate program consists of six courses: How to Get Your Pet Apparel and Product Concepts to Market; Fashion Design for Pet Apparel; Pet Accessories and Lifestyle Product Design; Quick Sketching for the Pet Product Business; Pet Accessory Design Studio; and Introduction to Pet Product Branding. Students receive a Pet Product Design and Marketing certificate upon completion of the program.
About CPS:
The Center for Professional Studies in FIT's School of Continuing and Professional Studies, offers both credit and non-credit programs.  These abbreviated courses of study provide comprehensive coverage of a particular career specialty or field.  They are geared toward industry-experienced individuals seeking career advancement or new possibilities.