Check out your adoptable dog of the week, NYC. His name is Elvis and he is ready to do the Jailhouse Rock!
Elvis is a six month old Boston Terrier.  He is full of exuberant puppy energy, always playing with company and/or his toys (he is tinkering on the hoarder line at this point). He is also a great dancer, his specialty is the Mambo, and says one of his life goals is to make it on Dancing With The Stars.  The staff at HSNY tell us he is also pro-cuddles and is a real lover.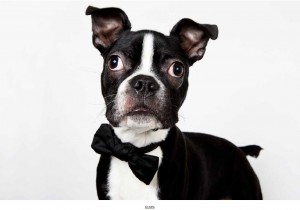 Just like all dogs at HSNY, Elvis is neutered and up to date on his shots. For more information or to schedule an appointment to meet Elvis, contact the Humane Society of NY by calling 212-752-4842 or stop by their Manhattan shelter located at 306 East 59th Street.