Cold weather is the perfect reason to grab a hot beverage and snuggle on the sofa. Need a furry companion to keep your feet warm? Meet your adoptable dog of the week: Freddie! Freddie is a funny boy and there is no doubt he is 100% Beagle. He's super athletic, friendly and he likes to explore – all very typical traits of Beagles. He's ready for a life of adventure with you and your family.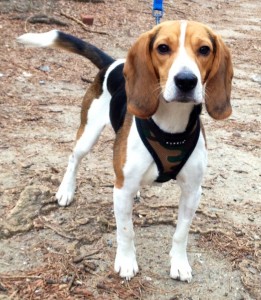 Freddie would be awesome in a home with lots of room to run and play detective. This dog has a lot of energy at just 2 years old and will need an outlet or he can get very rambunctious by barking and howling. Anyone who has shared a home with Beagles previously will understand that completely. Freddie is a very sweet boy and seeking someone to bond with like a new human best friend for life.
For more information about Freddie, contact the Humane Society of New York by calling 212-752-4842 or stop by their Manhattan facility located at 306 East 59th Street.