Addicted to chocolate? Then come get your fix with this handsome chocolate boy, Charlie, your adoptable dog of the week!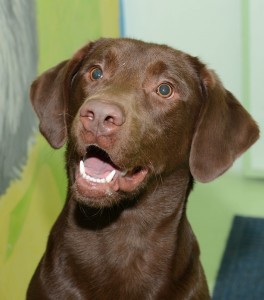 Charlie here, as you can see, is a regal chocolate Labrador Retriever.  Charlie has all the qualities people look for in an ideal Lab.  He is loyal and would be a great companion to anyone in his new home.  This 2 1/2 year old boy is full of energy and needs a decent sized place to run and romp.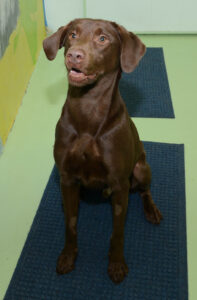 His favorite game is catch and can play with a ball for hours.  In fact, he once told the shelter that his dream was to play outfield for the Yankees!  He is just a fantastic and full of joy fella.  HSNY is looking for a home where Charlie would be the only dog in the household. Just like all dogs at HSNY, Charlie is neutered and up to date on his shots. For more information or to schedule an appointment to meet Charlie, contact the Humane Society of NY by calling 212-752-4842 or stop by their Manhattan facility located at 306 East 59th Street.