Only six more shopping days left til Valentine's Day! Won't you consider bringing home a furry ball of love for your family to dote on? Check out your adoptable dogs of the week: Matilda & Prince!
Matilda here is a super playful and larger than life Bull-lady.  She is very well mannered, calm and sweet  when she is comfortable in her surroundings.  Matilda prefers to be the only pet in the household.  As wonderful as she is, she likes the attention all to herself.
She recently underwent eye surgery upon arrival at the HSNY and Matilda has recovered very nicely. It's preferred Matilda goes to a home with someone who has previous Bulldog experience. For more information or to schedule an appointment to meet Matilda, contact the Humane Society of NY by calling 212-752-4842 or stop by their Manhattan facility located at 306 East 59th Street.
Next up is the dapper young Prince.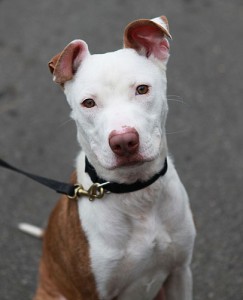 This handsome feller  is only 8 months old. Prince was recently rescued from death row at NYACC. Thanks to the dedicated staff at Pibbles 'n More Animal Rescue he will have a second chance at life.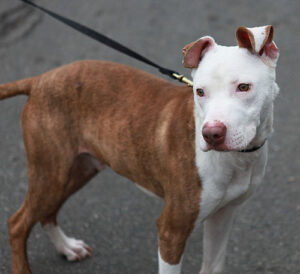 Prince is very good with other dogs, but can be quite playful so it's recommended he goes to a home with older children and one without cats. Prince is currently stuck in boarding and is looking for either a foster or adopter to snatch him up. For more information or to fill out an application, visit www.pmarinc.org.