Help make a wish come true by giving this week's adoptable dog of the week a permanent home this holiday season. Check out Domino!
Domino here is a male Shih Tzu mix. He's 5 ½ years old and looks like a real chill dude in his photo but his energy level is just the opposite.  When he arrived, he was almost completely blind and suffered from loss of hearing.  The great folks at the Humane Society of New York took him to a specialist and they gave him eye surgery which resulted in his vision being almost fully repaired.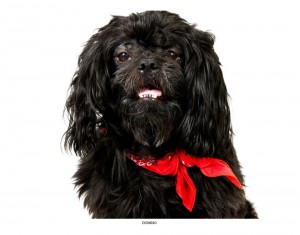 The staff said it was truly amazing to see his transformation from a shy, somewhat timid and scared dog to an energetic, outgoing fellow.  Domino's hearing is still at a low level so he startles easily.  He is very particular about certain things and will need someone who not only understands him and his quirks but can provide ongoing medical treatments to possibly include daily eyedrops, as well as a daily regiment without much change.  Domino is looking to just sit back and relax with the right human and we're sure he will find them soon!
For more information or to schedule an appointment to meet Domino, contact HSNY their Manhattan facility by calling 212-752-4842 or stop by 306 East 59th Street.