Only 11 Days til Christmas! If you're looking for a gift that keeps on giving, consider animal adoption! Not only will you be giving a great dog a forever home but now another homeless dog will now have space and the chance for adoption, too. Check out your adoptable dog of the week for your viewing pleasure, NYC!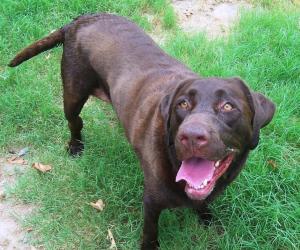 Meet Hershey – he's a big mound of chocolate Lab sweetness. This calm adult boy was born back in '07. Hershey is not only handsome but a very healthy and happy boy. He still has a lot of energy for a 5 year old Labrador Retriever but he is very good at obliging to petting, scratches and of course, LOVE.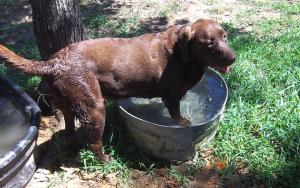 He gets along great with other dogs at the All About Labs Ranch but would love to have a home to call his own and having a vast amount of human attention. Did someone say water? This boy doesn't need to be asked twice about swimming. He is true to his breed in that sense!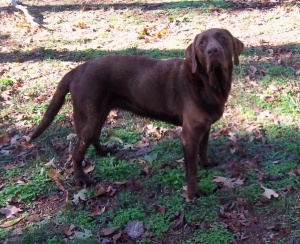 For more information on this sweet and loveable boy, contact All About Labs Rescue by calling 501-615-3844 or drop them a note at [email protected].