NEW YORK – The ASPCA® (The American Society for the Prevention of Cruelty to Animals®) commends the U.S. Senate for passing the Animal Fighting Spectator Prohibition Act as well as a measure authorizing care for retired military dogs. These two provisions were passed with the leadership of Sen. Richard Blumenthal (D-CT), who introduced both measures in the Senate.
"The U.S. Senate has recognized the canine heroes who serve in our military as well as dogs victimized in underground animal fighting rings, passing legislation for both," said Nancy Perry, senior vice president of ASPCA Government Relations.  "The ASPCA applauds Senator Blumenthal's brilliant leadership in the twilight hours of this Congress, ensuring that animals in need will not be forgotten by federal lawmakers."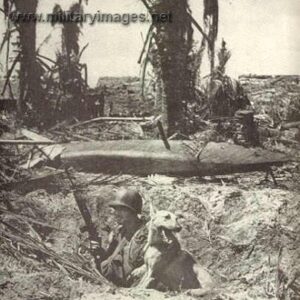 The Senate first passed a provision to help retired military dogs by streamlining the adoption process and authorizing veterinary care for the retired animals at no expense to taxpayers. This language, similar to legislation originally introduced in the Senate by Sen. Blumenthal and in the U.S. House of Representatives by Rep. Walter Jones (R-NC), was passed by the Senate as an amendment to the National Defense Authorization Act for Fiscal Year 2013, a large annual military policy bill.  The House passed similar language in their version of the Defense Authorization bill earlier this year.
The Senate also passed the Animal Fighting Spectator Prohibition Act by a unanimous voice vote. This bill, introduced by Sens. Blumenthal and Mark Kirk (R-IL), along with Sens. Maria Cantwell (D-WA) and Scott Brown (R-MA), would make it a federal offense to attend an organized animal fight and would impose additional penalties for bringing a minor to an animal fight.
Spectators at animal fights are not there accidentally; they intentionally seek out the criminal activity at secret locations, often travelling long distances and crossing state lines for the entertainment of watching animals fight to the death and the opportunity to gamble on the barbaric event. Other dangerous and illegal activity, including drugs, weapons, and gambling, are prevalent at animal fights.  Exposing a child to these kinds of activities places them at risk. This legislation discourages individuals from enabling animal fights with their attendance and ensures that organizers cannot easily escape into a crowd when law enforcement officials arrive.
"Despite efforts by Congress to put an end to animal fighting, this cruel sport continues to exist throughout the country, and is financed by thousands of dollars from spectators who contribute to this blood sport," said Senator Blumenthal. "I am pleased that my legislation passed the Senate with strong bipartisan support, and I will fight to ensure it becomes law."
The House and Senate must reconcile their two versions of the Defense Authorization bill before sending it to the President for his signature. Additionally, the Animal Fighting Spectator Prohibition Act must still be passed by the House, where the legislation (H.R. 2492) currently enjoys strong bipartisan support with 228 cosponsors.
For more information on the ASPCA and to join the ASPCA Advocacy Brigade, please visit http://www.aspca.org.