From 11 to 3 on Saturday there more tails wagging in Central Park than ever before.   Large breeds, mixed breeds and small dog breeds gathered harmoniously for the party of the season that was dedicated to dogs.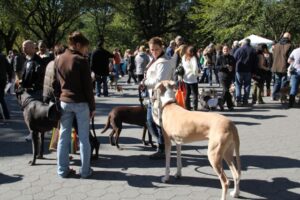 An agility course offered first time performance dogs a chance to try out equipment like the tunnel and small jumps.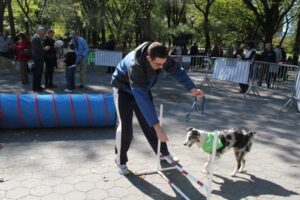 Demonstrations offered dog parents the chance to learn some new training tips for their pups.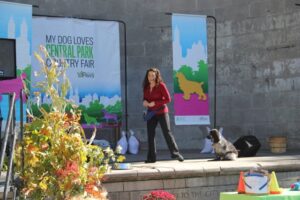 Musical chairs for dogs and their parents were good mixers for people and pups.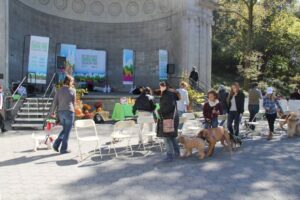 You can see the full gallery of pictures from the day here.
A big thanks to the Central Park Conservancy for making this day possible!!