The New York Rangers announced today that tickets to John Tortorella's first NYC Dog Walk are now available.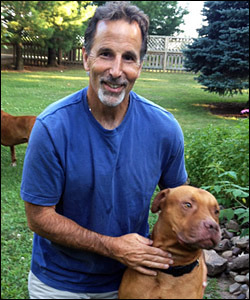 The fundraising event, which will benefit the Westchester Shores Humane Society and other organizations dedicated to the humane treatment of animals, will take place on Sunday, September 9 at Riverside Park and will feature members of the New York Rangers team, coaching staff and select alumni for a one mile walk with fans and their dogs.
The walk will culminate with an interactive session, featuring a Q & A with the Rangers Coach, dog adoptions, along with many other contests, games. To purchase tickets visit, http://newyorkrangers.com/rangersdogwalk.
All net proceeds from the event will be donated to the Westchester Humane Society and other organizations for the humane treatment of animals. The Westchester Humane Society is dedicated to the rescue, rehabilitation and adoption of companion animals. WHS is committed to providing a safe environment for homeless pets and finding permanent homes.
To achieve its mission, WHS assists families in choosing the right pet through education and screening, promotes spay/neuter to reduce pet overpopulation, and maintains a network of volunteers working in alliance with shelters, rescues, and humane societies. WHS supports the battle to end animal cruelty and embraces the No Kill philosophy seeking to end the euthanasia of healthy and treatable companion animals.