Another Friday has arrived, NYC. We hope you'll have a chance to enjoy another fantastic summer weekend in the city. Now, check out your adoptable dog of the week: Nautilus.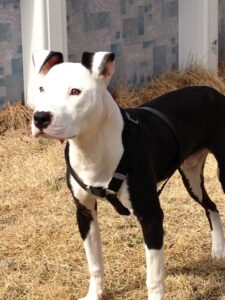 This good looking fella is a 1 year old Pit Bull Terrier mix rescued from the Manhattan NYACC. At 41 lbs, this big lug thinks he's lap dog. His foster mom hasn't had the heart to tell him otherwise. He seems to  get along great with other dogs, as he loves his current German Shepherd housemate. We're told that Nautilus absolutely adores children but is not fond of cats.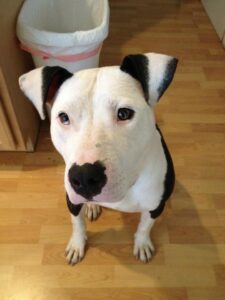 He loves to be outside; Especially it when it consists of playing with his ball or catching up on all those sun rays. He is completely crate and house trained as well as up to date on his immunizations and is neutered. If you're looking for a total mush of a pooch, look no further! One belly rub and he'll be your best friend for life. Nautilus is currently being fostered in Long Island. For more information about him, feel free to drop his foster mom an email at christinapmar @ gmail.com. Thanks to Pibbles and More Animal Rescue for the info and pictures!