Update: As of 10/15/12, Andy has been adopted!
It was another successful Independence Day, NYC. Hope you enjoyed the festivities and fireworks our wonderful city had to offer. Looking for another spark of light? Check out your adoptable dog of the week: Andy.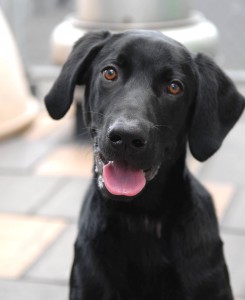 Andy here is a charming black Labrador Retriever. This handsome boy is just under a year old, so he is still a growing pup. The Humane Society of New York tells us that he's coming along quite well with his obedience training. In fact, he already knows how sit and has been successfully housebroken.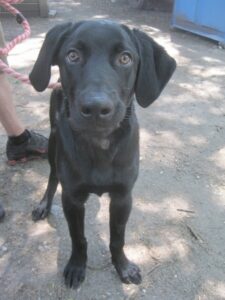 When Andy first arrived at the shelter he was a little timid around people. But we're happy to report that he has been getting more acquainted to human interaction which has helped him with his initially shy behaviors.  Since Andy is still growing into his body he is like most puppies;  goofy, clumsy and very entertaining. This sweet boy is predicted to be extra-large in size once he is fully grown.
For additional information about Andy or to schedule an appointment to meet him, contact the Humane Society of New York by calling 212-752-4842 or visit their facility at 306  East 59th St, NY, NY 10022.