Meet your adoptable dog of the week: Blueberry.
Blueberry here is a 3 year old female Pit Bull Terrier. As you can see from her photos, she is a beautiful blue and white pitt. This smart girl loves most people but does take her a little bit of time to get familiar with new faces before giving out free face kisses. She loves to get out and play, as she loves to get her daily dose of exercise. She would excel greatly at obedience classes, as she currently only knows the sit command. We're told she also likes to talk as she is a chatty Cathy sometimes!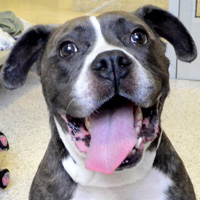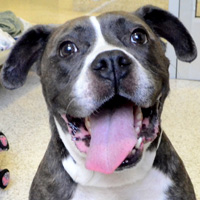 This sweet lady was rescued by the ASPCA's Humane Law Enforcement Agents. Blueberry is just now learning the joys of proper care which means attention to her sensitive skin (the vets at their facility will give you all the necessary info about this). The ideal home for Blueberry would one with a family who has some experience with dogs, and one who will be able to give her lots of love, attention and exercise.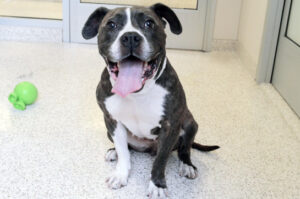 If you're interested to learn more about Blueberry or are looking to schedule a meeting with her, please call the ASPCA's Animal Placement department in NYC at (212) 876-7700, ext. 4900.