Meet your adoptable dog of the week, NYC! She just so happens to be the first rescue dog available for adoption through the Bully Project and her name is Paige!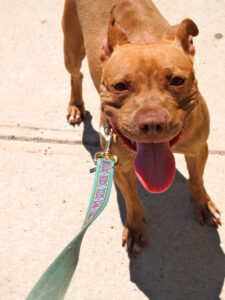 This adorable pup is just a year and a half old (approximately). We're told she is truly the sweetest girl. She's the perfect size for a Pittie (in my opinion!) – weighing just 25 pounds at her full grown size. She's known as a pocket pittie but she's on the smaller size of that scale.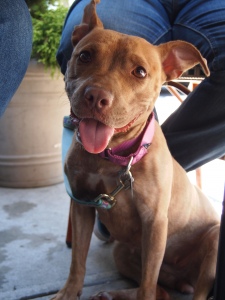 Paige has shown just how friendly she can be to all the people she's came in contact with including kids and other dogs. She plays well with other dogs and happily shares her toys with anyone interested. She's a calm, quiet girl that would do well in any apartment or house dwelling.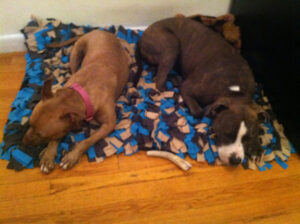 Looking to win this little girl over? Bring her a deer antler! They are one of her favorite things, as you can see there's one lying between Paige and her foster buddy above. She's loooooves her antlers! Paige was just recently spayed, she's up-to-date on all her shots and microchipped to boot.
For more information about Paige or to schedule a meeting with her, contact The Bully Project by emailing them at [email protected]. Not sure if Paige is the pup for you? Let the Dog Matchmaker find you an adoptable dog in our area to suit your lifestyle!