We'd like to introduce a new adoptable dog of the week, NYC: Meet Ginger!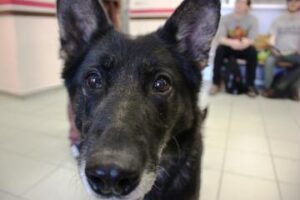 Ginger here is a beautiful Belgian Sheepdog/German Shepherd mix. She is a very active 3 year old girl that came to Bideawee via a municipal shelter. Ginger is house trained and gets along great with other dogs but she currently has no history with cats. Ginger's ideal home would be one with children over the age of 9 because Ginger is so strong and active. She would do best with a family that has experience with large dogs as well. Ginger will need plenty of mental and physical stimulation daily.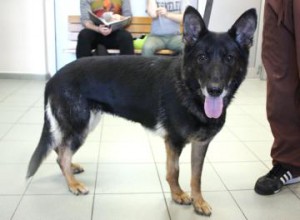 She absolutely loves squeaky toys and chew toys, which does help burn off some of her boundless energy. Bideawee also recommends that Ginger continues her obedience training after adoption to keep her manners up to par. Ginger can be a bit insecure and will need some help from her new family to build her confidence, as she will more than  likely bond strongly to her new person.
If you're looking for a new furry family member, please consider gorgeous miss Ginger here. Looking for more information? Contact Bideawee by calling 866-262-8133 or email them at [email protected].