Please meet the NYC adoptable dog of the week: Angel! (Check out her video here!)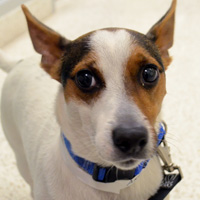 Angel's Favorites: Spending time on laps, snuggling, sleeping near you, delicious treats, learning new things, playing fetch, playing with other dogs and going to the park on nice days. He also enjoys taking slow walks that allow him to meet and greet new people and pets along the way.
Considerations: Angel does not like feeling threatened. She came to us from Humane Law Enforcement Agents who rescued him. He needs a little bit of time to get comfy with new people; When he does feel threatened, he will try to run away. He's also not a fan of inclement weather and prefers short walks on rainy days.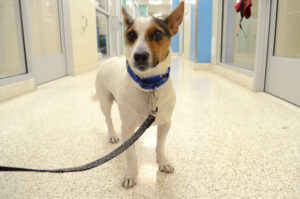 Special features: Angel already knows Sit, Paw and Down, and is very interested in learning more. He'd love to bond with his new people through obedience. He is already house-trained, but may need a refresher in his new home. Angel also has two names: In honor of Mad Men, this dashing fellow is also known around the ASPCA as Don Draper.
Other reasons Angel is special: Angel has an anxious habit of circling. To help with this issue, Angel is taking medication, so his adopters should be ready to continue this treatment indefinitely. His former foster mom says when she talked to him and asked him to sit, he would calm right down. (She also says, "He is a sweet, terrific boy who becomes very attached, and affectionate, with loving care.")
Ideal home: A 12-and-up home with experienced, active adopters who can show Angel just how great family can be. Angel has lived harmoniously with cats and kittens. If you're interested in Angel or need more information about her, please call the Animal Placement department in New York City at (212) 876-7700, ext. 4900.