Meet your adoptable dog of the week: Dominique! Dominique originally came to HSNY with a broken back leg. Since then, this sweet girl has underwent multiple surgeries and extensive rehabilitation. Now, this spunky lady is back to her normal self, running and jumping like nothing ever happened!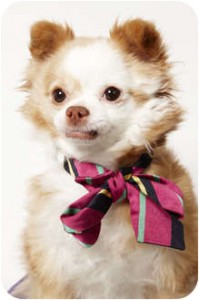 As you can see from her pictures, Dominique is a young purebred Chihuahua. She is spayed, up to date on all of her shots and is house trained. Dominique's favorite things: Belly rubs, of course! If you're looking for a loyal, little snuggle bug, then you've found a perfect match in Dominique.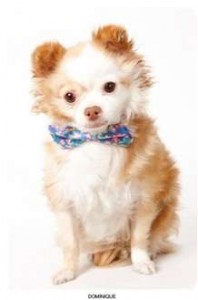 For more information on Dominique, please contact the Humane Society of New York by calling (212) 752-2803 or visit their shelter at 306 East 59 Street (between 1st + 2nd Avenues) New York, NY 10022 which is open 7 days a week, 10:30 – 4:00.
Information about The Humane Society of New York: They are a no-kill shelter. They have a fantastic on-site clinic/staff with trained and skilled Veterinarians that truly care about the health and well-being of every animal at their facility. Additionally, they offer FREE Veterinary care for the first 3 weeks after adoption. Not sure if Dominique is the right pup for you? Ask them about their adoption matchmaker, who will gladly take your profile about your lifestyle and match you (or your pet) with a compatible cat or dog companion.