Attention Lap Dog Lovers! Are you looking for a little pup to give you unconditional love? Then meet Gloria, your adoptable dog of the week!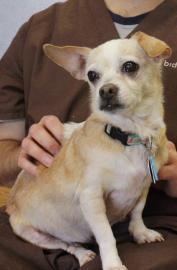 She is an affectionate and loving Chihuahua mix pup. Gloria is looking to spend the rest of her golden years with a kind, gentle family. This super sweet girl is 10 years old and weighs just 9 pounds. We're told she gets along with other calm dogs and seems to like cats as well.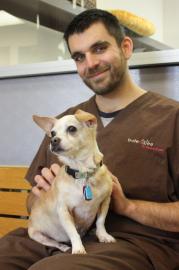 Because Gloria is a timid petite girl, it's recommended she go to a laid-back household with kids over the age of 12. Gloria is up to date on all her shots and is partially housebroken. She may use wee-wee pads as well as the occasional accident.
Need a little proof of how darling this little girl really is? Check out her video Bideawee was kind enough to share of her! For more information about Gloria or to schedule an appointment to meet her, call Bideawee at 866-262-8133 or email them at [email protected].