Daylight savings time will soon be upon us, NYC! Finally, we'll have some extra daylight to enjoy the beautiful city. Why not enjoy your outdoor adventures with a furry companion like Ozzy, the adoptable dog of the week.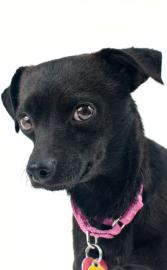 Ozzy here is a very sweet but fearful short-coated Chihuahua mix. This little bit is 3 years old and weighs approximately 6 pounds. Ozzy came to Bideawee via a municipal shelter recently. The ideal home for him would be an experienced dog family that can provide a calm household with children over the age of 12. Ozzy's new family that will need to help him build his confidence through socialization and positive reinforcement.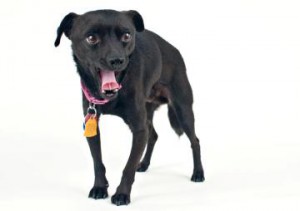 Bideawee tells us that he seems to get along with some other small dogs, but he has growled at cats before so he would need to be slowly introduced to a friendly cat. His new family will also need to continue his housebreaking, obedience training, and handling as he particularly needs to be desensitized to being touched around his muzzle. Ozzy has shown some mild resource guarding with wet food.
If you're looking for a cuddle buddy, feel free to contact the Manhattan Bideawee shelter, for more information about Ozzy or to schedule an appointment to meet him by calling 866-262-8133 or email them at [email protected]