TGIF, NYC! Are you looking for a four-legged companion ready to steal your heart (and possibly your couch)? Well, here's your adoptable dog of the week: Noodles.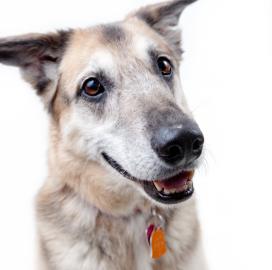 As you can see, Noodles is a stunning German Shepherd girl. She was found wandering the streets of Williamsburg, Brooklyn before she took residency at the Bideawee shelter. Like most strays, age is hard to determine but she has been estimated to be 10 years old. Even though this sweet girl is a senior, she does not let her age define her. She is very full of life and energy!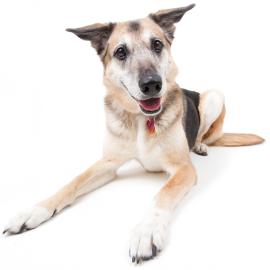 Noodles weighs in at 47 pounds and she is fully housebroken. We're told she is quite the social butterfly and has a fun, playful personality. She can be such a super loving gal, too. Her favorite pastimes are going on walks and playing ball. The ideal family for Noodles would be a calm, gentle family with children over the age of 9. Bideawee also tells us she is good with other dogs as well as cats. For more information or to schedule an appointment to meet Noodles, contact Bideawee by calling 866-262-8133 or email them at [email protected].
NOTE: Noodles is currently on a media event hold through Wednesday, March 7th. Feel free to contact the Manhattan Adoption Center for more information.