Will you be out and about this weekend, NYC? Wouldn't it be wonderful to have a pooch of your very own to enjoy a day out by the water or park? Well check out your adoptable dog of the week: Casey!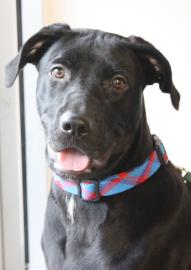 Casey here is quite the social butterfly. He is a young Labrador Retriever/ Pit Bull Terrier mix that is playful and energetic to the core! Don't believe us? Check out this video Bideawee was nice enough to share. Casey currently 63 pounds but he may continue to grow as he is just 8 months old. Bideawee tells us "[h]e is fairly hyper and doesn't seem to realize his size and strength, but he means well!"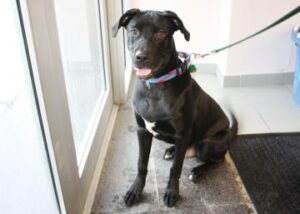 Casey plays well with other dogs that are similar in size but he does not get along with cats. The nice people at Bideawee have been working on his obedience training, house training and impulse control. Since Casey has demonstrated some resource guarding with food and treats, it would be best if he went to an experienced pet home with children over the age of 12. If you would be willing to help Casey continue his training with his current Bideawee trainer to help him become a well-rounded adult dog, contact them at 866-262-8133 or by email at [email protected].