The holiday season has officially begun, NYC! Looking for the best gift to give this year? How about adopting this precious little girl, Lilly?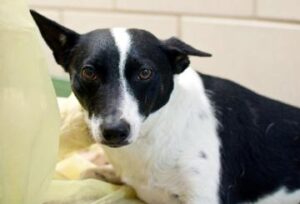 Lilly here is a sweet Rat Terrier mix that is approximately 3 years old. Coming in at just 27 pounds, this baby girl, we're told, has a submissive temperament. She can be extremely timid with new people and new places. But once she feels safe and comfortable, she will show you all sorts of love and affection including putting her head on your lap for extra attention.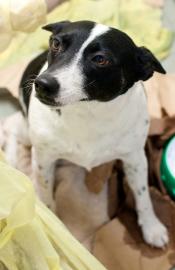 The ideal home for Lilly would be one with an understanding family that can help her to continue her housetraining as well as positive conditioning to help build her confidence. Bideawee tells us that she often stiffens up and tucks her tail in due to slight anxiety and nervousness when she is being handled. Therefore, she would do best with a calm, gentle and patient family with children over age 12. She would do well in a home with other dogs but she seems less than interested in cats. Contact Bideawee at 866-262-8133 to make an appointment to meet this sweet darling today!