Sitting at East 7th Street and Avenue A, Tompkins Square Park covers an 10.5 acre area. An overhaul in the 1990's made this storied piece of real estate to a fully functional green space with ping pong, playgrounds, bathrooms, and of course the dog runs.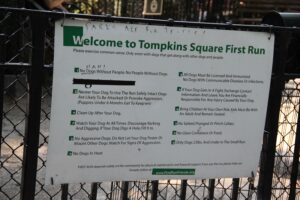 The Big Dog Run run offers ample ground for running, fetching and chasing. Park benches are placed along the perimeter in shady spots and picnic tables in the center provide roosting spots for humans and canines.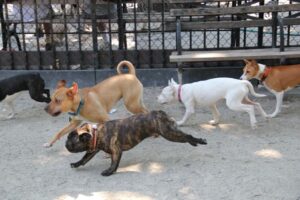 In the time that we were there, all dogs were well behaved and owners were convivially chatting but definitely focused on their dog's whereabouts as well.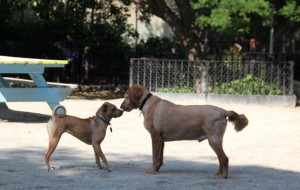 In both the Big Dog Run and the Small Dog Run water hoses and swimming pools are provided to cool off on hot days.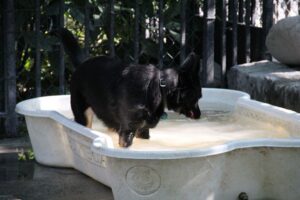 As much Dog Run as Petting Zoo, park visitors without dogs lingered by the stone fence to watch the frolicking dogs. A few of the pups ran by for extra pets and kisses from the on-lookers.
Here are few more pictures of Tompkins Square Dog Park and its devotees.