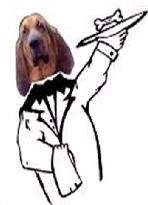 Vaccinations, heartworm meds, flea and tick control are just a part of what we do to ensure that our dogs are in good health.  But did you know that vaccinations for Rabies, Distemper and Parvo are no longer subject to just timing?  Now you can actually check to see if your dog really needs the vaccination.  We've heard a lot about over-vaccinating children but now with a new test called a Titer Check, your veterinarian can test to see if your dog's blood stream is carrying enough antibodies already to protect her from these diseases.
Rover Reporter talked with Dr. Elizabeth Brown about Titers and the importance of checking Antibody levels.
RR:   Dr. Brown what is the importance of running a Titer Check on your dog?
Dr:  Vaccines are an important prevention of disease.  An appropriate titer level tells us the immune system recognizes a disease and has enough antibodies to protect them against this severe illness.  In other words, the vaccine is working.
RR:  What are the problems with over vaccinating?
Dr:  Vaccines can save lives, however,  many vaccines can over stimulate the immune system.  We want to make sure the individual dog is healthy enough to be able to handle the vaccines and the immune system is not already trying to handle other serious diseases.
RR:  How do you handle the tagging for the county?
Dr:  Because of the Florida State Statute 828.30, the State of Florida does not recognize titers and a County Tag cannot be given based on titers.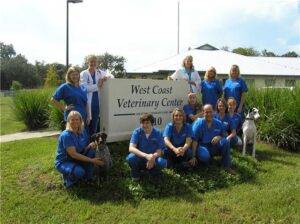 West Coast Vet will offer a Titer Check clinic on Saturday November 6th, from 9am-11am.  Results are available within about 14 days.  Talk to your veterinarian about titer checks and see if they are appropriate for your dog.  It could be the tip of the year!
West Coast Vet is located at 7910 State Road 72.  (Clark Road East)  Call 941-925-2262 for more information.