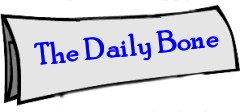 ASPCA Alerts Consumers About Blue Buffalo Pet Food Recall
Advises Pet Owners to Discontinue Affected Product Use Immediately
The ASPCA® (The American Society for the Prevention of Cruelty to Animals®) was notified today about a voluntary pet food recall issued by The Blue Buffalo Company.  The affected products include Wilderness Chicken Dog food, Basics Salmon Dog food and Large Breed Adult Dog products. Recent reports have indicated that these recipes may contain higher levels of Vitamin D, which can cause hypercalcemia, a serious, if not fatal illness in dogs.
Blue Buffalo products are widely distributed at pet specialty stores as well as other retail and wholesale outlets. Additional information regarding the Blue Buffalo pet food recall can be found at http://bluebuffalo.com/news/vitamin-d-voluntary-recall.shtml.
"The ASPCA advises concerned pet owners who use Blue Buffalo products to contact the company with any questions related to their products and monitor their pets for signs of illness," says Dr. Camille DeClementi, Veterinarian and Senior Toxicologist at the ASPCA Animal Poison Control Center.  "Should pet owners notice symptoms such as increased thirst, urination, stomach upset or loss of appetite, they should consult their veterinarian or contact the ASPCA Animal Poison Control Center for help."
Hypercalcemia is a serious illness that affects the electrolytes in the body and can disrupt normal organ function. Serious cases can result in acute renal failure and cause damage to the heart or central nervous system. Coma and death have occurred in untreated cases.
"The ASPCA strongly advises pet owners to discuss any potential symptoms with their veterinarian and not to diagnose or treat their pet at home," adds Dr. DeClementi.
Veterinary professionals can find additional information about hypercalcemia in dogs at www.aspca.org/pet-care/dog-care/hypercalcemia.html or www.avma.org or call the ASPCA Animal Poison Control Center at 888-426-4435. A $65 consultation fee may apply.
Related cases may be reported to the Food and Drug Administration (FDA) through their web portal at https://www.safetyreporting.hhs.gov/fpsr/WorkflowLoginIO.aspx?metinstance=0BE019FB3B40EF9AF2E847B6A5720CD71A56C11D.