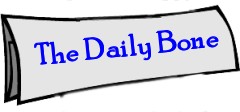 The Hartz Mountain Corporation is voluntarily recalling one specific lot of Hartz Naturals Real Beef Treats for Dogs due to concerns that one or more bags within the lot may have been potentially contaminated with Salmonella.  Hartz is fully cooperating with the US Food and Drug Administration in this voluntary recall.
Hartz Mountain Corporation is recalling 74,700 8-oz bags of Hartz Naturals Real Beef Treats for Dogs, lot code BZ0969101E, UPC number 32700-11519, which were imported by Hartz from a Brazilian supplier, Bertin S.A., and which were distributed to a number of customers in the United States.  While regular testing conducted by Bertin (prior to shipment to the US) did not detect the presence of Salmonella in any packages of this product, random sample testing conducted by FDA did indicate the presence of Salmonella.   Hartz is aggressively investigating the source of the problem.
Although Hartz has not received any reports of animals or humans becoming ill as a result of coming into contact with this product, Hartz is taking immediate steps to remove the product from all retail stores and distribution centers.  Dog owners having purchased this product should check the lot code on their bag, and, if the code is not visible, or if the bag has lot code BZ0969101E imprinted thereon, they should immediately discontinue use of the product and discard it in a proper manner.
Consumers can contact Hartz at 1-800-275-1414 at any time with any questions they may have and for information on how to obtain reimbursement for purchased produc