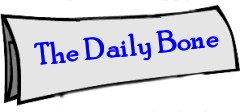 This week, May 17 through 24 is National Dog Bite Prevention Week.  Dog bites are a major contributing factor  to the huge number of dogs that have been surrendered – or euthanized.
We realize that visitors to SarasotaDog.com are most likely among the enlightened and know the basics and the common sense surrounding this issue.  But!  You probably know some one or even will run across a stranger this week, who lets their toddler run affectionately toward your dog.  If you can take the time to let the parents know in a gentle way , or even the child if they are old enough – what you know about dogs, you could just be saving a dog's life.  Here are some tips from the Center for Disease Control for kids:
Always, always ask the owner before petting a dog
Never approach a strange or stray dog
Don't pet dogs through fences
Don't try to pet a dog who is caring for her puppies, or has a toy or a bone
Avoid direct eye contact with strange dogs
For more information visit the American Veterinary Medical Asssociation.